About Minlo
Know Our History
Today, minlo employs approximately 1,000 staff operating in Egypt. minlo's main Export Markets are: Levant, KSA, Morocco and Central Africa.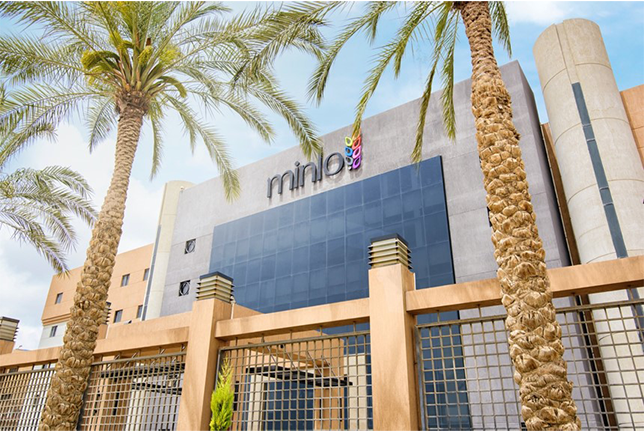 Our Story
A journey of success since 1989
1989

Minlo was one of Olympic Group companies
1989 minlo - used to be one of Olympic Group companies – started its operations pioneering in the field of water jugs and ice boxes with a diversified product range under the name of 'Olympic Electric' brand.
add
remove
2001

New Brand "TANK"
Later in 2001, the product was re-branded under the brand name (TANK). TANK soon became the market leader in the water coolers category in Egypt, with its new design and sizes. By time and due to the frequent high growth level the company was achieving year over year, TANK was ready to spin off and become a stand-alone company.
add
remove
2005

minlo was officially stand-alone company
In 2005, minlo was officially announced as a stand-alone company handling all operations for Tank coolers and became the market leader in Egypt.
add
remove
2007

New range for ice boxes
2007 was a new era for Minlo as it extended its coolers category by launching a whole new category of ice boxes.
add
remove
2007

New range for water filters
Meanwhile, minlo also expanded its water solutions by entering the water treatment industry through introducing its residential water filters, both mechanical and reverse osmosis categories.
add
remove
2008

Became the sole distributor of Braun products
In 2008 minlo became the sole distributor for Procter & Gamble (P&G) their (BRAUN) brand in Egypt.
add
remove
2010

Koldair
In 2010 minlo acquired the largest brand of electric water coolers in Egypt: (KOLDAIR), and introduced a range of water dispensers and stainless steel water coolers, further expanding its water solutions range and minlo's leadership in the market.
add
remove
2017

UNO
Minlo also owns the famous brand UNO.
add
remove
2017

Minlo is the market leader
Within a couple of years minlo became the market leader (#1) not only in the coolers and ice box categories but also in the water filters and dispensers industry.
add
remove
2017

Filters Cartridge Localization
As Tank Filters & Cartridges celebrated their 10th Year in the Market, full localization was introduced in 2017, producing the Tank Cartridges at minlo's State of The Art Manufacturing Facility with International Standards.
add
remove
2018

Koldair Dispenser Localization
Koldair Dispenser Localization and New Range Introductory Yet another milestone for minlo was the full Water Dispensers localization for its Brand Koldair and the introduction of a new Product Portfolio.
add
remove
2019

Koldair AC Launch & New Bottles Range Introductory!
Increasing Koldair's Brand Equity, 2019 marked Koldair's Category expansion in to the A/Cs Market with a highly performing Air Conditioners Product Range. Tank's new breakthrough was in its Water Bottles Category, introducing a newly designed Personal Insulated Water Bottle with unique features and benefits that is one of it's kind in the market.
add
remove
add remove View All Timeline